Writing
A collection of poetry seeking a publisher, "In search of a new language".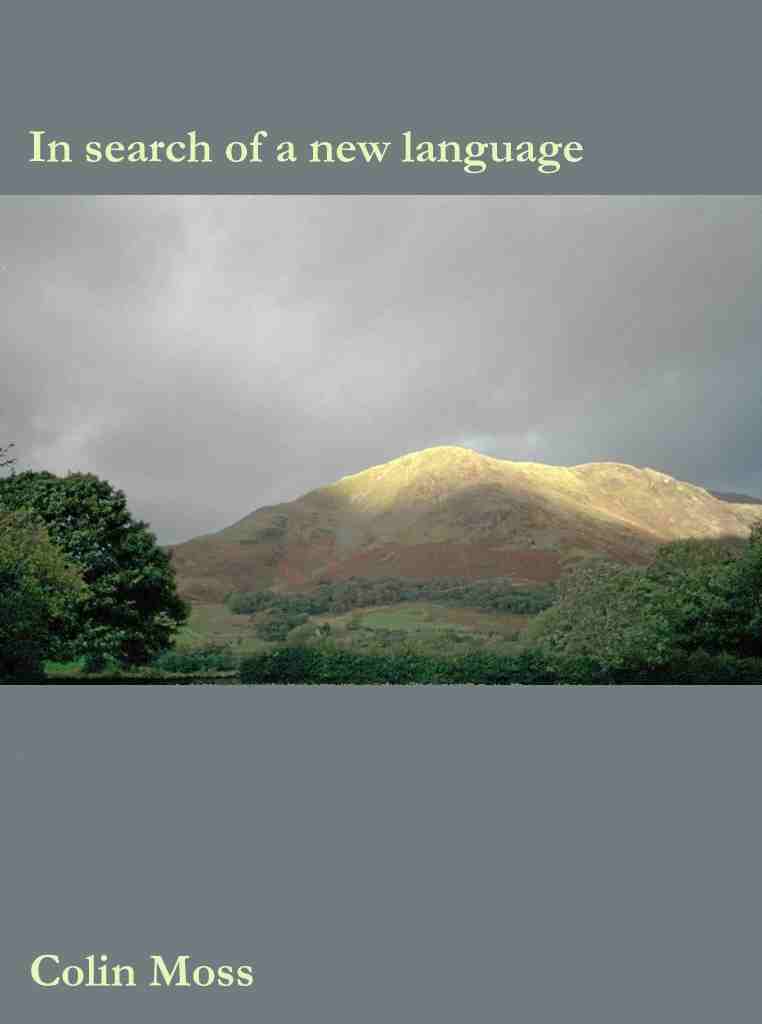 Published work
Poetry magazines:
Acumen, Iota, Pennine Platform, Poetry Nottingham, New Hope International, New Spokes, New View, Scintilla, Temenos Academy Review, Weyfarers.
Competition:
Seed of Time won first prize in the Scintilla long poem competition 2002.

Anthology:
A packet of poems
, Bradford on Avon poetry group, 2011
Essays:
Acumen 39 (2001), Approach to poetry 1
- A manifesto, and the process of poetry.
Acumen 40 (2001), Approach to poetry 2
- The three qualities of poetry, and the task of the poet.
Temenos Academy Review 6 (2003), Othello and the human spirit.
An account of the newly discovered background to Othello, related to the three soul forces, including original research into Shakespeare's knowledge of ideas. This revealed for the first time his awareness of a doctrine current in mediaeval medicine. The doctrine has been all but forgotten today, apart from a similar threefold concept, which appears in the modern esoteric work of Rudolf Steiner.
Temenos Academy Review 7 (2005), The Curtain - Awareness of the spirit in poetry, from Vaughan to the 20th century.
Follows the changing perception of the spirit, from the piety of the seventeenth century, exemplified by the metaphysical poets, through an increasing materiality and loss of faith, to the spiritual abyss of the twentieth century, described most acutely by Samuel Beckett.
Acumen 55 (2006), Approach to poetry 3
- The significance of the mood poem.
Proposes that the mood poem, which has sometimes been seen as the dead end of a declining poetic development, can be seen as a remnant, or a seed, in which we can find hope for the future.
Temenos Academy Review 10 (2008), Kenneth Grahame and the vision of childhood.
Examines Kenneth Grahame's work, including his early books, (famous at the time but now little known), to understand his views on the importance of protecting the imagination of children, a subject which in later life he spoke about publicly. He was an early pioneer in the defence of real childhood, which needs protection even more acutely today.
Scintilla 13, The Gates of Wonder in childhood and the future.
Looks at recorded accounts of spiritual experiences in early childhood, including Henry Vaughan, Thomas Traherne, and Wordsworth, linking these to statements in the bible, and the educational approach of the Waldorf schools. Argues for the protection of childhood, a movement which is still hugely important for the welfare of our young, who are of course the future of our civilsation. Also given are examples of modern poetry that exemplify contemporary spiritual experience.
Acumen 75 (2013), Approach to poetry 4
- Beyond alienation.
Seeks to understand the alienation of the twentieth century, and gives a brief philosophical background to the thoughts that led to it. Outlines a resolution (not my own!) of that philosophical problem, and discusses ways that can be taken, through the condition of alienation that still affects us today, to develop a poetry of the future.
Reviews
Reviews of NMA conferences in New View 8 and 13